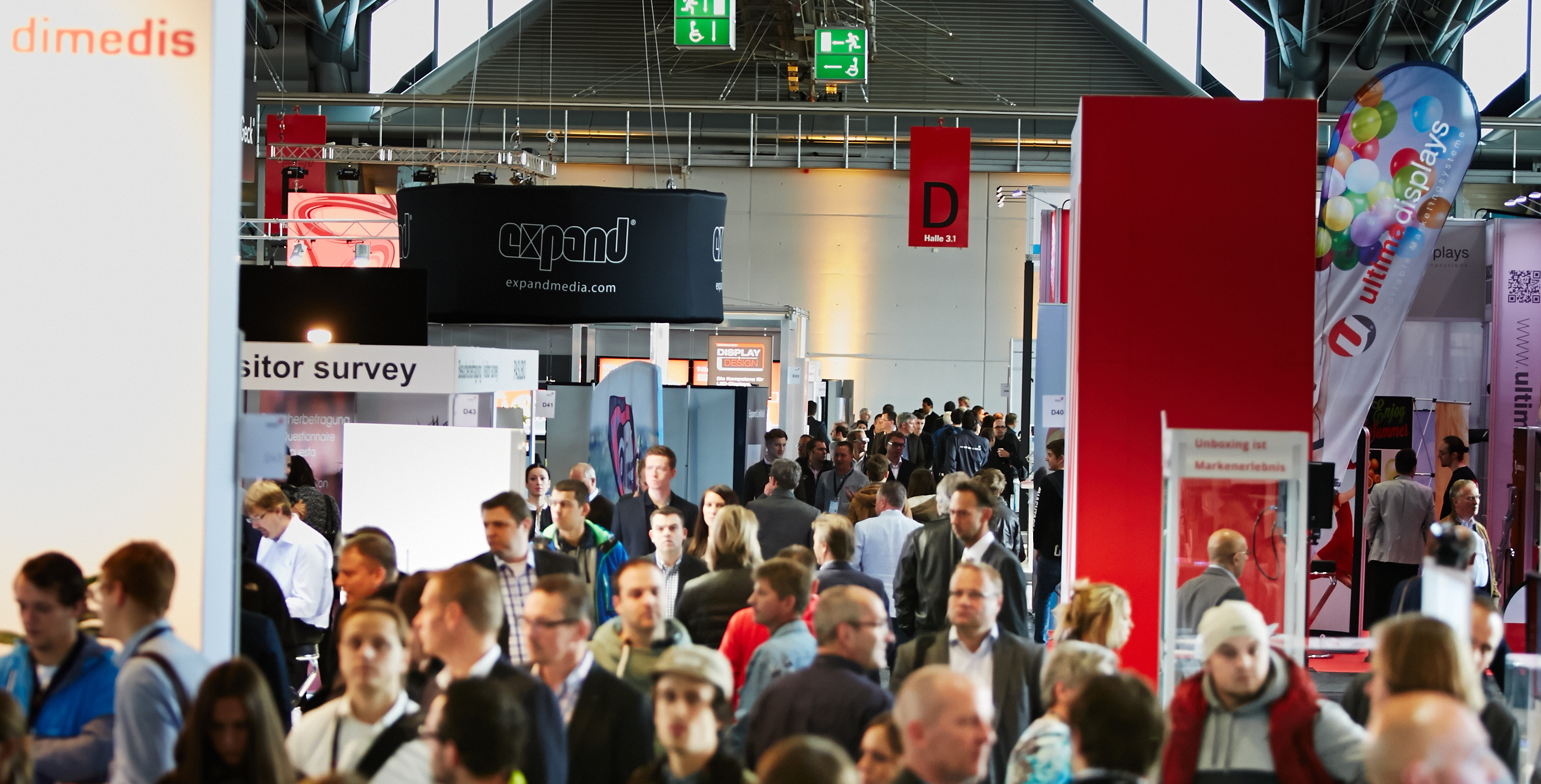 Die Viscom 2014 in Frankfurt hat es auch erwischt. Der Streik der Lokführer traf Veranstalter, Aussteller und Besucher real – nicht nur im Fernsehen. Da half es auch nichts, dass der Veranstalter, die Reed Exibitions, zwar im Live-Ticker ständig über die aktuelle Situation berichtete und Anreise-Alternativen ausgab. Die massiven Beeinträchtigungen zeigten ihre Spuren insofern, dass ein Besucherrückgang um 17 Prozent gegenüber der Veranstaltung in Frankfurt vor zwei Jahren hingenommen werden musste. Ob sich die Gewerkschaften damit einen Gefallen getan haben, auf ihre wirtschaftlichen Missstände hinzuweisen, indem sie andernorts welche verursachen bleibt fragwürdig. Image fördernd dürfte es jedenfalls nicht gewesen sein.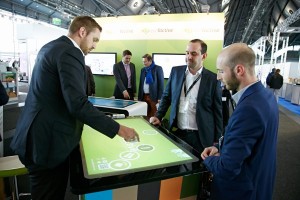 Wie dem auch sei, die Messe verzeichnete erstmalig seit zehn Jahren einen Besucherrückgang. Wer es dennoch geschafft hatte, konnte sich von der neuen Struktur ein Bild verschaffen. Zum ersten Mal waren beide Ebenen der Halle 3 belegt: unten "Digitaldruck, Werbetechnik und Materialien" und oben "Markenkommunikation, Digital Signage und Lichtwerbung", so lautete die Aufteilung.
"Die Idee, damit sowohl Druckdienstleistern und Werbetechnikern wie auch Markenartiklern aus Handel, Industrie und den Agenturen eine klare Orientierung zu geben, kam sehr gut an", verkündete viscom-Chefin Petra Lassahn.
Das "Herzstück" der viscom war wieder einmal  die "world of inspiration". Auf der 800 m² großen Sonderschaufläche wurden Best Practices aus allen sechs Themenfeldern der viscom gezeigt, von denen hier besonders die aktuellen Digital Signage Projekte von Belang waren. Beispielsweise Multi-Touch-Lösungen für Wände und Tische, Gestensteuerung für den Point of Sale oder eine innovative Media-Jalousie.
Die viscom verlieh auch wieder Preise. Z.B. den Digital Signage Best Practice Award.
Die nächste viscom findet vom 4. bis 6. November 2015 in Düsseldorf statt. Hoffentlich ohne Streik.