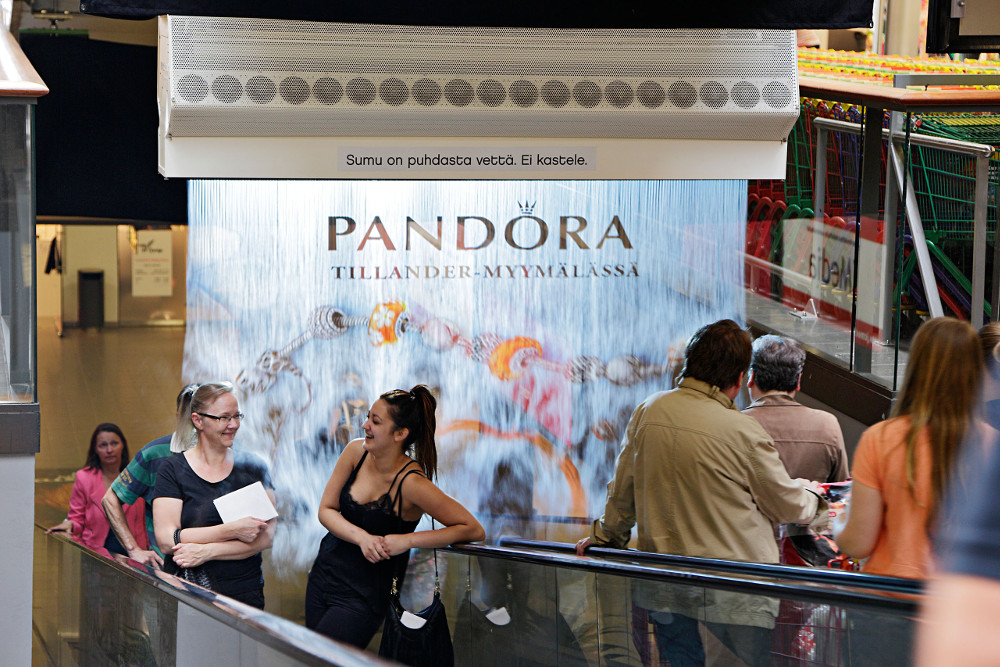 Viscom 2015: Die Nominierten des Digital Signage Best Practice Awards 2015
Ads in the Air soll eine der weltweit ersten begehbaren Digital Signage Lösungen sein. Aktuell steht sie im finnischen Iso Omena Einkaufszentrum in Espoo.  Die Werbeanzeigen werden so in die Luft projiziert,  dass die Besucher aufmerksamkeitsstark über die Rolltreppen auf und durch die interaktiven Motive fahren. Dabei zielt das Geschäftsmodell darauf ab, Werbefläche zu verkaufen – nicht die Hardware oder Installationen.
Projekt: Ads in the Air
Auftraggeber: Citycon Oy
Auftragnehmer: FogScreen Ads in the Air Inc.